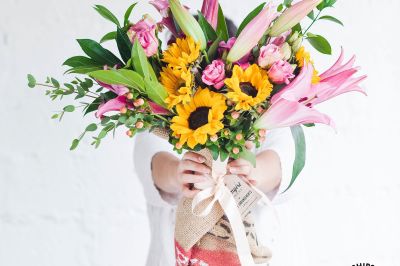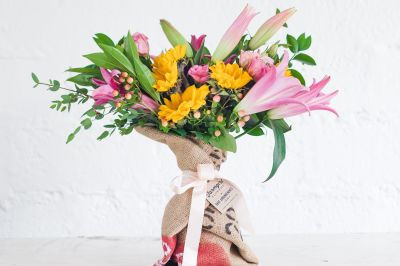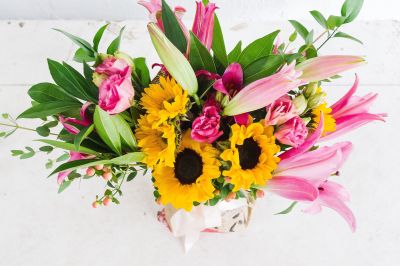 Busy Bee
To bee or not to bee isn't even a question because this buzz-worthy bouquet boasts a boatload of our best blooms and the shipping's on us. Psst – now that's what we call a free-bee!
Details, Details, Details
"Busy Bee" is a hand-tied burlap-wrapped bouquet featuring five seriously cheerful sunflowers, two lush lilies, three stems of lovely lisianthus, a bit of something bitty (think hypericum or chamomile), plus fun foliage.
Flowers ship festivity-ready – just unbox, give the stems a quick trim, and place them in a vase of your choosing from your private collection. Ta da!
Pictures shown are recent examples of an actual arrangement that we designed and later sent out to a customer just like you! Please note that while we don't guarantee what the flower varieties or colors will be, we do guarantee that your specific arrangement will be fresh, beautiful, and that your recipient will love it!
This one is in the books!
This product is no longer available but we have so many other amazing options!
Shop Available