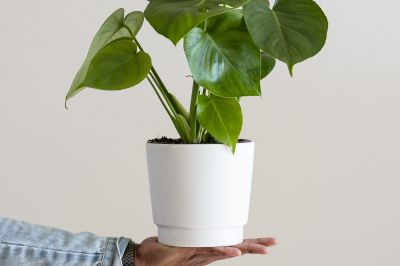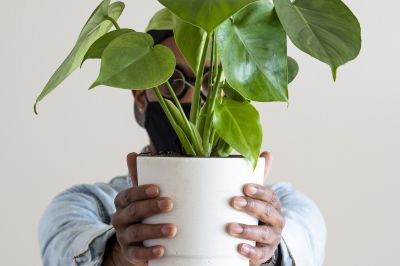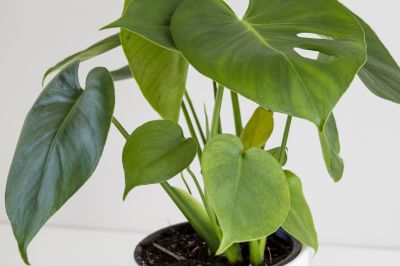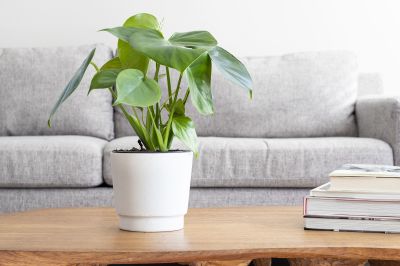 Delicious and Nutritious!
Give your home a little Fern Gully feel with "Delicious and Nutritious!" While this Monstera Deliciosa plant does not taste just like chicken (for real though, this plant is not food for you or your furry friends), we're loving the rainforest-y reminder of one of our top childhood watches. 10/10 recommend revisiting (or enjoying for the first time!) and recalling just how much of the Batty Rap you can rattle off.
Details, Details, Details
"Delicious and Nutritious" is a living, six (6) inch monstera deliciosa plant. Measurement refers to the diameter of the soil in which the plant lives.
Monstera comes in a decorative white polystone pot that measures six (6) inches in diameter.
For easy watering, plant comes potted in a plastic container which nestles easily inside its decorative vessel. Just pop it out when it's time to water for easy drainage!
Pictures shown are recent examples of an actual plant that we sent out to a customer just like you! Due to unforeseen circumstances, we sometimes need to make a substitution for a different plant varietal (we're working with Mother Nature!) or vessel. In these rare instances, we will select a similar varietal and/or vessel of equal or greater value.
This one is in the books!
This product is no longer available but we have so many other amazing options!
Shop Available