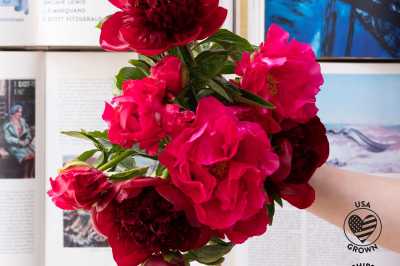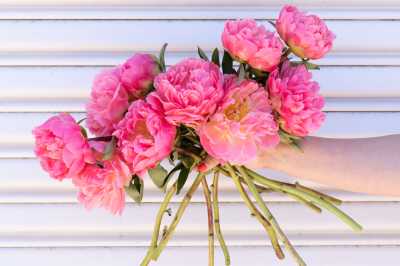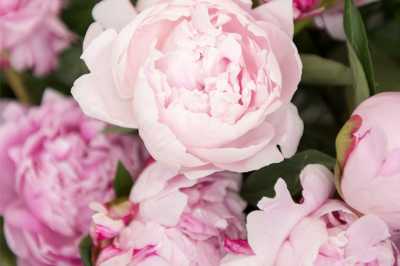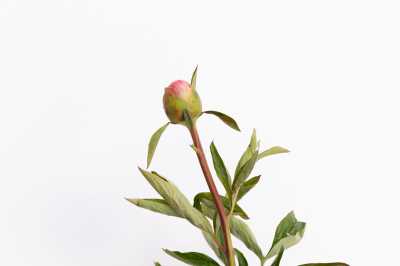 Happy Hour
Make every hour (well, at least for as long as these buzz worth blooms last) happy hour with this ten stem bunch of everyone's favorite flower that ships for free!
Details, Details, Details
"Happy Hour" is a style-it-yourself arrangement of ten (10!) assorted, cream-of-the-crop Oregon-grown P-E-O-N-I-E-S!
Farmer's choice – Which peony varieties and colors we send will be a surprise! Sorry, we cannot accommodate specific requests. We recommend ordering as often as possible to experience the full range our farmer has to offer.
Patience required – We ship peonies in a mostly budded form (wanna see what we mean? check out the last photo in the carousel!) that will, with proper care, blossom a day or two after delivery. Pro tip: Ordering peonies for a special event? Have it arrive early to ensure it's blooming on the big day!
Wilty as charged – Peony foliage may arrive looking wilted but it's not an indication of poor flower health. Simply remove any especially thirsty looking leaves before re-homing your peonies to a vase and enjoy.
Please note: While working with Mother Nature means we can't guarantee that the flower varieties and colors will be exactly as stated (or pictured!), we can guarantee that we always ship the highest quality stems we can source from our growers and that your arrangement will be fresh, beautiful, and that you (or your recipient) will love it!
This one is in the books!
This product is no longer available but we have so many other amazing options!
Shop Available