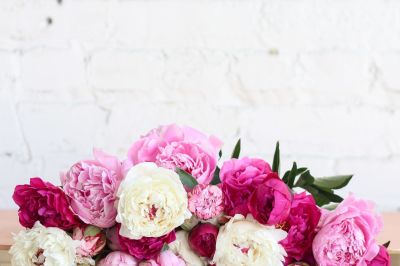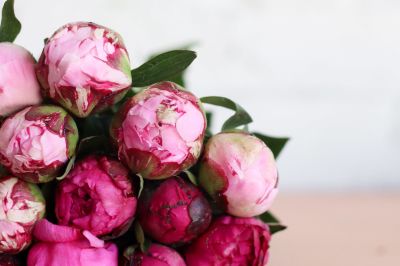 Next Petal
Peony for president? That's a platform 97% of y'all said you're here for in our recent straw poll and since it's 2020 (need we say more?) and we believe in the magical mood-boosting power of flowers we're giving the people what they want. All in favor of some next petal blooming beauty, say aye!
Looking to learn the proper care for cut peonies in your home? Find all of our best tips and tricks on our (new!) care website here.
Details, Details, Details
"Next Petal" is a design-it-yourself arrangement that comes with 24 stems of picture-perfect Chilean peonies.
Flowers arrive ready for a quick trim and a little processing, your design prowess, and the vase of your choosing from your private collection.
Please note: This product is grower's choice. What does this mean? Our growers will send the best of the best from their crop, so you'll either receive stems of the same variety, or more of a mixed bag (i.e. a handful of varieties in a few different colors!).
The Fine Print
Pictures shown are recent examples of an actual arrangement that we sent out to a customer just like you! Due to unforeseen circumstances (we're working with Mother Nature!), in some cases we may need to make a substitution for a different flower varietal. In these rare instances, we will select something similar of equal or greater value than the original varietal.
This one is in the books!
This product is no longer available but we have so many other amazing options!
Shop Available