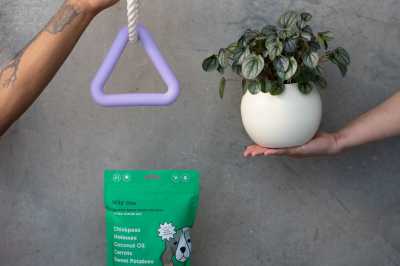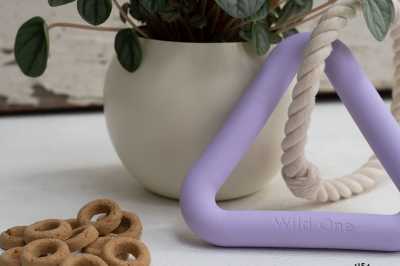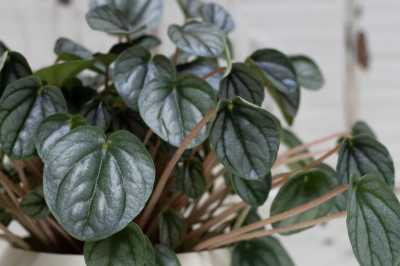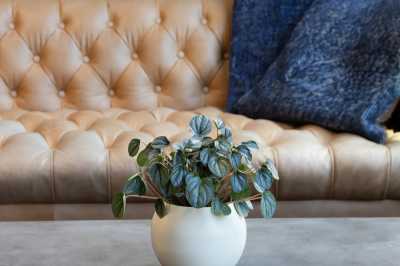 Ruff Stuff
New and #farmdog approved (thanks @sukithestaffie), "Ruff Stuff" is all rage for your VBFFF – that's very best four-legged friend forever!
Details, Details, Details
"Ruff Stuff" is a living four (4) inch pet-friendly Toscani Peperomia plant. Measurement refers to the diameter of the soil in which the plant lives.
Peperomia also ships with an 8 oz bag of organic veggie burger treats and triangle tug toy from Wild One – a Brooklyn, N.Y.-based maker of functional and fashionable pet essentials.
For easy watering, "Ruff Stuff" arrives potted in a plastic container that nestles easily inside its custom spherical metal vessel. Just pop it out when it's time to water for easy drainage!
Pictures shown are recent examples of an actual plant that we sent out to a customer just like you! Due to unforeseen circumstances, we sometimes need to make a substitution for a different plant varietal (we're working with Mother Nature!) or add on. In these rare instances, we will select a similar varietal and/or add on of equal or greater value.
This one is in the books!
This product is no longer available but we have so many other amazing options!
Shop Available