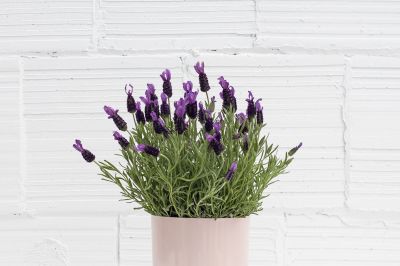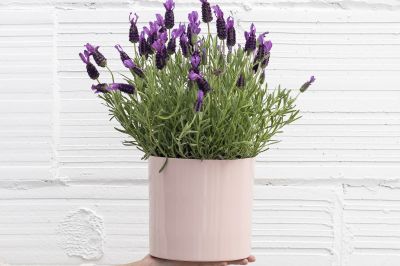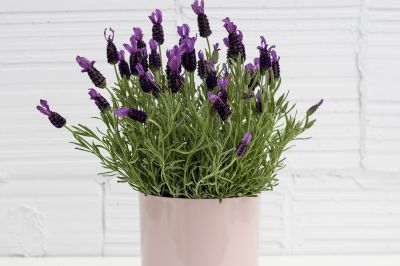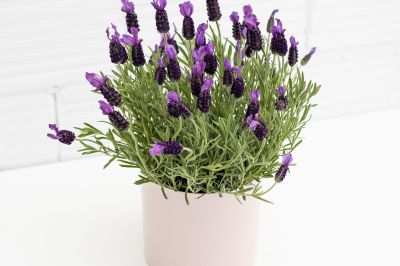 Serenity Now
Ah motherhood. The peanut butter and jelly (on your new pants), the rigors of the daytime nap schedule followed by the ever more dire rigors of the no sleep nighttime schedule, and, of course, never being able to pee by yourself again. For the moments when you're about to lose it from the loss of privacy, a full eight hours of shuteye and the ability to make it through a day without an accumulation of sticky fingerprints, take a time out with our favorite (and aromatherapeutic!) chlorophyllic companion: lavender. Serenity now.
Details, Details, Details
"Serenity Now" is a living, six (6) inch lavender plant. Measurement refers to the diameter of the soil in which the plant lives - not the height.
Lavender ships with a decorative seven (7) inch, light pink, patent finish metal vessel.
For easy watering, plant ships potted in a plastic grower's pot that nestles within the decorative vessel. Just pop it out when it's time to water!
Pictures shown are recent examples of an actual plant that we sent out to a customer just like you! Due to unforeseen circumstances, we sometimes need to make a substitution for a different plant varietal (we're working with Mother Nature!) or vessel. In these rare instances, we will select a similar varietal and/or vessel of equal or greater value.
This one is in the books!
This product is no longer available but we have so many other amazing options!
Shop Available