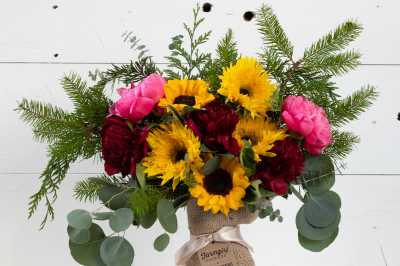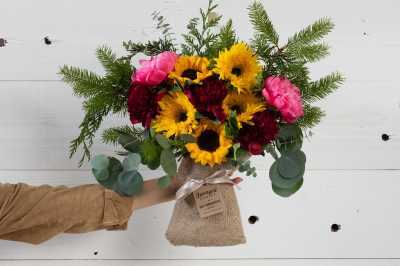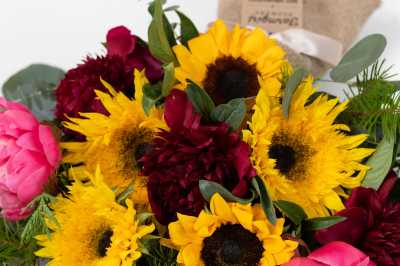 Snowbird
This winter have the suns come to you!
Details, Details, Details
"Snowbird" is a hand-tied burlap-wrapped bouquet featuring five seriously cheerful sunflowers and five pretty-as-can-be peonies surrounded by festive AF foliage.
Flowers ship festivity-ready – just unbox, give the stems a quick trim, and place them in an appropriately sized vase (or vases!) of your choosing from your private collection. Ta da!
Patience required! Peonies need a little time and TLC to pop so if you're ordering "Snowbird" for a special event, have it arrive a day or two before the big day.
Pictures shown are recent examples of an actual arrangement that we designed and later sent out to a customer just like you! Please note that while we don't guarantee what the flower varieties or colors will be, we do guarantee that your specific arrangement will be fresh, beautiful, and that your recipient will love it!
This one is in the books!
This product is no longer available but we have so many other amazing options!
Shop Available