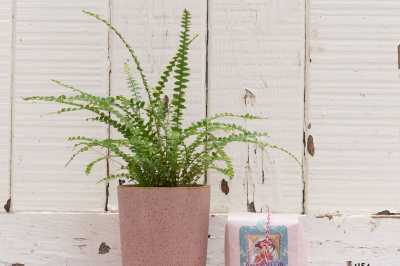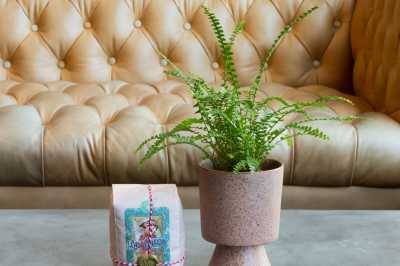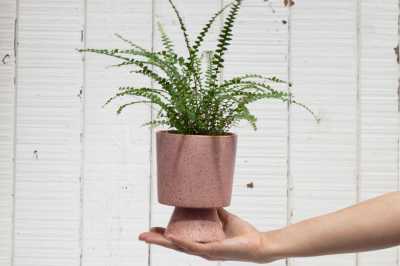 Source of Truth
Finally – a single source of truth that's simple to share! Psst – just click that little shop now button below.
Details, Details, Details
"Source of Truth" is a living, four (4) inch lemon button fern. Measurement refers to the diameter of the soil in which the plant lives.
For easy watering, fern comes potted in a plastic container that nestles easily inside the footed ceramic vase with speckle detail it ships with. Just pop it out when it's time to water for easy drainage!
"Source of Truth" also ships with one 10 oz bag of "Queen of the Beach" coffee from our friends at Lady Falcon Coffee Club – a female-founded and run independent roaster in San Francisco that's responsible for some of our very favorite coffee, coffee, coffee!
Ship-ship hooray! Plant pals can arrive at your (or your recipient's) doorstep in a flash (3 days, actually!) with a reduced shipping rate of $15.00. Please note: Not all zip codes and delivery dates are eligible for this discounted service.
Pictures shown are recent examples of an actual plant that we sent out to a customer just like you! Due to unforeseen circumstances, we sometimes need to make a substitution for a different plant varietal (we're working with Mother Nature!), vessel, or add-on. In these rare instances, we will select a similar varietal, vessel, and/or add-on of equal or greater value.
This one is in the books!
This product is no longer available but we have so many other amazing options!
Shop Available