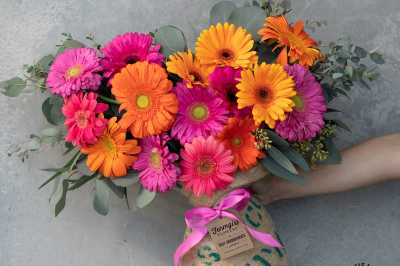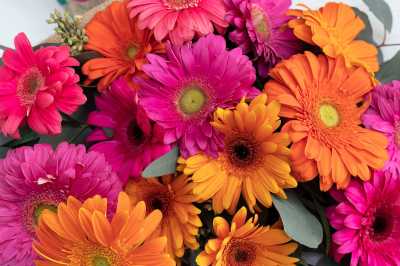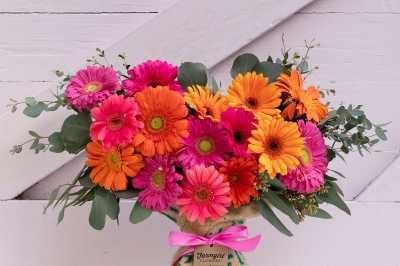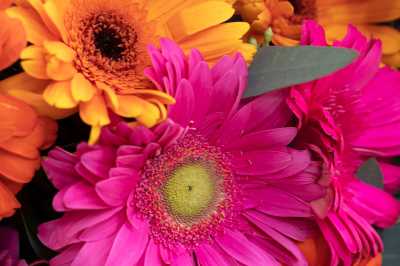 A Daisy a Day
As the saying (sort of) goes, a daisy a day keeps the doctor away!
Details, Details, Details
"A Daisy a Day" is a hand-tied bouquet featuring fifteen stems of brilliant Golden State-grown gerbera daisies and a flourish of foliage all bundled up in our signature wrap – burlap!
Flowers are shipped designed and ready for a vase of your choosing from your private collection after they've been unboxed and given a quick trim.
Pro tip: A fresh stem trim, a couple of inches of fresh vase water, and a vessel that prevents these top-heavy charmers from toppling over are just what the doctor ordered to keep your daisies dazzling.
The Farmgirl Promise: While working with Mother Nature means that we can't guarantee that the flower varieties and colors will be exactly as stated (or pictured!), we can guarantee that we will always ship the highest quality stems and that your arrangement will be fresh, beautiful, and that you (or your recipient) will love it!
This one is in the books!
This product is no longer available but we have so many other amazing options!
Shop Available