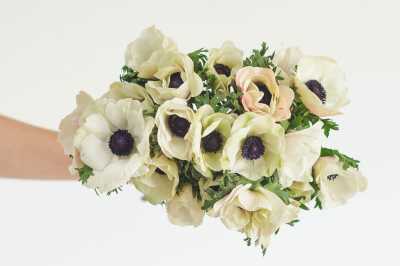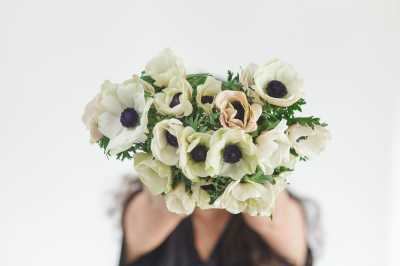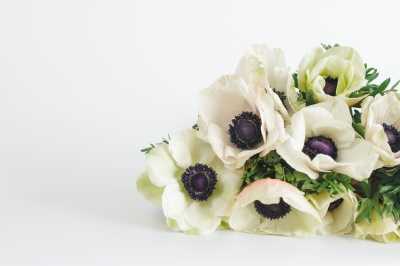 Eye to Eye
We'll always see eye to eye with these Farmgirl favorites!
Details, Details, Details
"Eye to Eye" is a design-it-yourself single variety arrangement featuring twenty (20!) stems of white anems'!

Anemones arrive ready for a quick trim, your design prowess, and a vase (or vases!) of your choosing from your private collection.

Some like it hot. Anemones are temperature sensitive – they close up when they're cool and bloom big when they're warm. Keep that in mind when unpacking and choosing a location for your vase.
Pictures shown are recent examples of an actual arrangement that we sent out to a customer just like you! However, we're working with Mother Nature so sometimes we may need to make a substitution for a different color or flower variety. In these rare instances, we will select something similar of equal or greater value than the original varietal.
This one is in the books!
This product is no longer available but we have so many other amazing options!
Shop Available