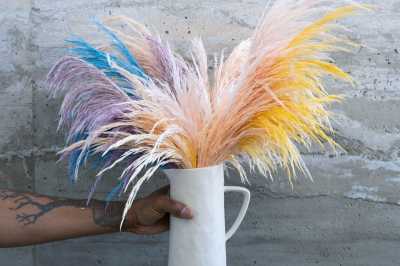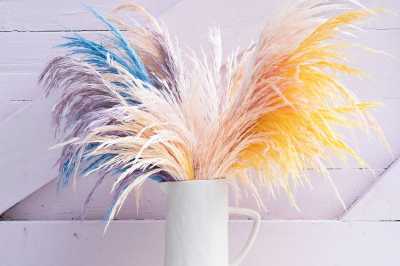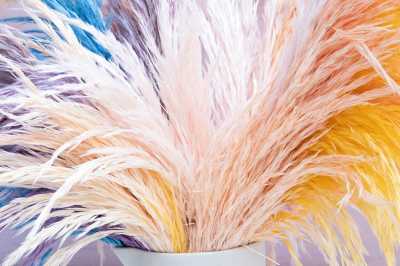 Flying Colors
An (almost) everlasting way to say way to go!
Details, Details, Details
"Flying Colors" is a vase arrangement of pastel rainbow ombré preserved pampas grass!
Arrangement ships with a pitcher style vase that measures 4.5" in diameter, stands 9.25" tall, holds approximately 60 liquid ounces, and is food and dishwasher safe!
This pampas grass ins't just dried; it's preserved via a multi-step process using alcohol and wax which maintains the pampas' original shape and flexibility.
Although the preservation process removes flowers' natural scent, it imparts a fragrance that fades will time and exposure to air. For that reason, we do not recommend sending any preserved arrangements to folks with scent sensitivities.
Please note: While working with Mother Nature means we can't guarantee that the flower varieties and colors will be exactly as pictured, we can guarantee that we always ship the highest quality stems we can source from our growers and that your arrangement will be beautiful, and you (or your recipient!) will love it.
Due to unforeseen circumstances, we may sometimes need to substitute the vessel paired with this product. In these rare instances, we will replace the vase shown with another that is both appropriately sized for this arrangement and of equal or greater value than the original vessel.
This one is in the books!
This product is no longer available but we have so many other amazing options!
Shop Available