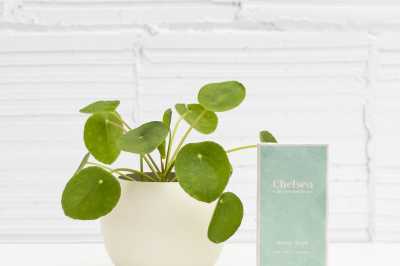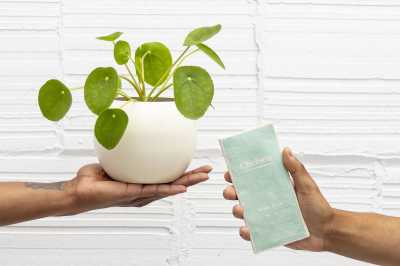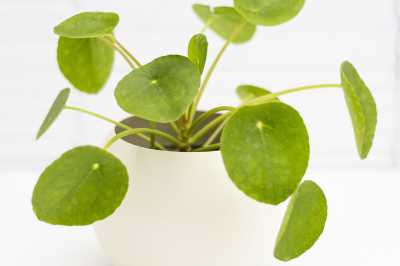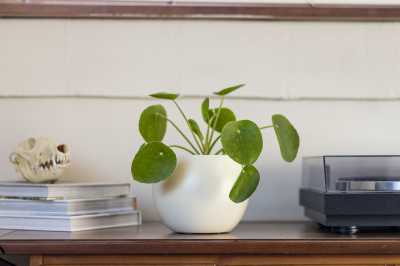 ZZ Leaps and Bounds
Need to turn their frown upside down? Then this uplifting lily-pad lookalike and chocolate bar combo is your golden ticket. It's Team Farmgirl's favorite shippable way to say that it'll get better by leaps and bounds!
Details, Details, Details
"Leaps and Bounds" is a living, four (4) inch pilea peperomioides. Measurement refers to the diameter of the soil in which the plant lives - not the height.
Plant ships with a custom decorative metal vessel that measures 4.5" across the mouth and has a white painted finish.
For easy watering, plant ships potted in a plastic grower's pot that nestles within the decorative vessel. Just pop it out when it's time to water!
Pilea also ships with a chocolate bar from Chelsea and the Chocolate Factory – a woman founded, owned, and led business that makes our top oh-dear-where-did-the-bar-go chocolate treats. Several flavors are possible and sorry, we cannot accommodate specific requests.
Pictures shown are recent examples of an actual plant that we sent out to a customer just like you! Due to unforeseen circumstances, we sometimes need to make a substitution for a different plant varietal (we're working with Mother Nature!) or add on. In these rare instances, we will select a similar varietal and/or add on of equal or greater value.
This one is in the books!
This product is no longer available but we have so many other amazing options!
Shop Available