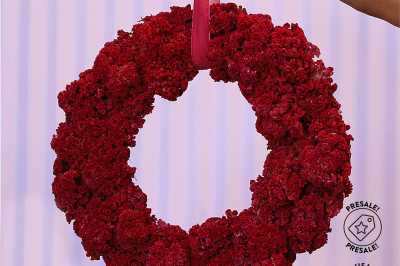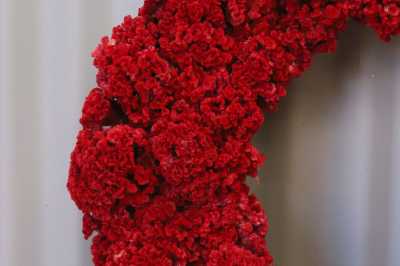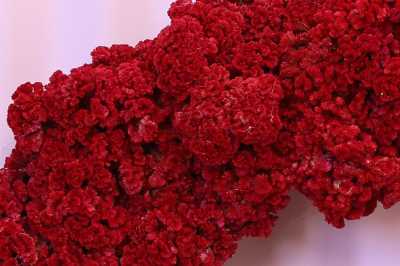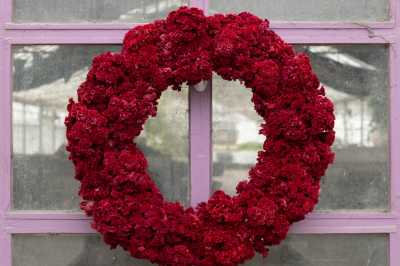 Red Carpet
A red carpet welcome your guests won't soon forget!
Details, Details, Details
"Red Carpet" is a seasonal, hand-made wreath featuring a natural wreath base adorned with dried celosia (aka cockscomb) that measures 22" in diameter. Please note: actual measurement may range due to natural variations in foliage size, shape, and drape.
Make the magic last – Keep this hand-wrought wonder indoors to keep it in mint condition, and if you aren't displaying your wreath right away, place in a cool, dark spot in a loose plastic bag to allow proper air flow.
BYO-hook! Although we pop a pretty ribbon in the box, a hook or hanger is not included. Please plan accordingly!
The Farmgirl Promise: While working with Mother Nature means that we can't guarantee that the flower varieties and colors will be exactly as stated (or pictured!), we can guarantee that we will always ship the highest quality stems and that your arrangement will be fresh, beautiful, and that you (or your recipient) will love it!
This one is in the books!
This product is no longer available but we have so many other amazing options!
Shop Available