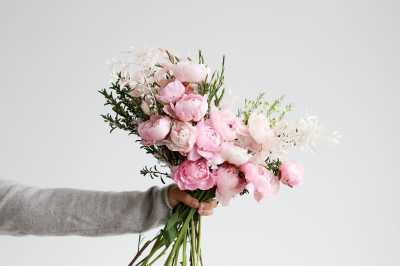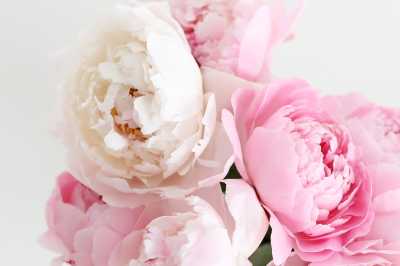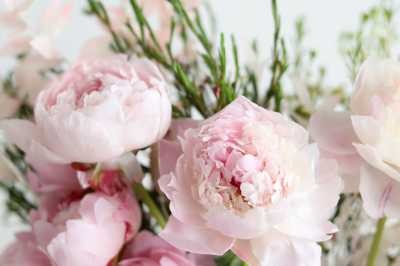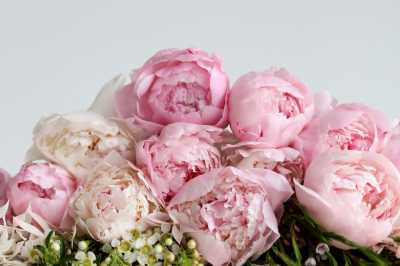 Soft Landing
Bills. Break ups. BURPEES! Let's face it - there's enough hard things out there that you encounter on the daily. When the times get tough we're usually the tough get going kind of gals but every now and then we're also the kind that need a soft place to land and take a break. Think sweatpants, a sofa that feels like it's a mile deep, a Netflix binge to end all Netflix binges and, of course, we can't forget the flowers! This bundle of blooms and bits is all soft petals and pinks, just the thing to take the edge off when everything feels like they've gone a bit pear-shaped.
Size It Up: "Soft Landing" includes 12 stems of softly-colored peonies and bits ready for a quick trim and the vase of your choosing! New to arranging? Don't worry! We also ship you our top tips and tricks for peony styling and care.
*Fine Print: Pictures shown are recent examples of an actual bloom bundle that we've styled to inspire you or your recipient. We'll ship you the flowers and bits along with our top tips and tricks to help you play the designer! Please note that while we don't guarantee the exact color or what the exact flower varieties will be, we do guarantee that your specific blooms will be fresh, beautiful, and that you or your recipient will love it!
This one is in the books!
This product is no longer available but we have so many other amazing options!
Shop Available