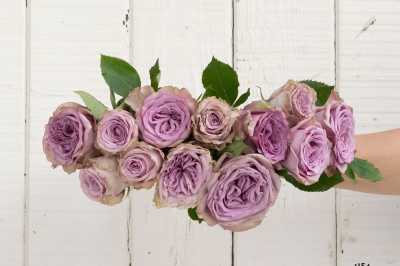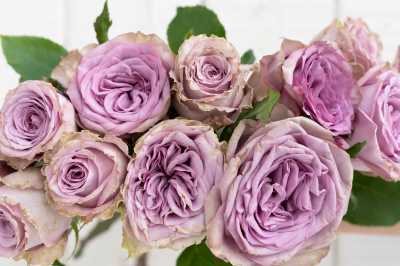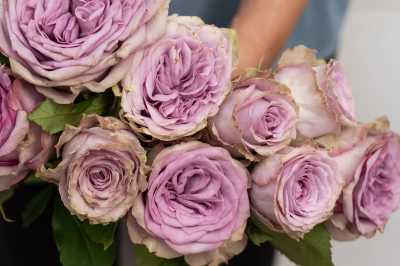 Tea and Sympathy
A cuppa kindness in gorgeous garden rose form!
Details, Details, Details
"Tea and Sympathy" is a style-it-yourself arrangement that comes with six Princess Kaori and six Dolcetto garden roses.
Flowers arrive ready for a quick trim, your design prowess, and a vase (or vases!) of your choosing from your private collection.
Patience required – Roses will arrive budded and may take up to two days to fully open and reveal their world-famous form but trust us, they are more than worth the wait.
C'est (shabby) chic! – These lavender lovelies are prized for their antiqued appearance. If this delightful detail isn't your (or your recipient's) cuppa tea, removing the antiqued outer petals is simple! Gently grasp the base of the affected petal and pull.
The Farmgirl Promise: While working with Mother Nature means that we can't guarantee that the flower varieties and colors will be exactly as stated (or pictured!), we can guarantee that we will always ship the highest quality stems and that your arrangement will be fresh, beautiful, and that you (or your recipient) will love it!
This one is in the books!
This product is no longer available but we have so many other amazing options!
Shop Available