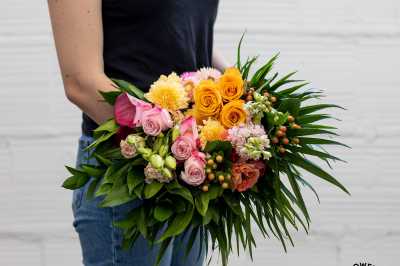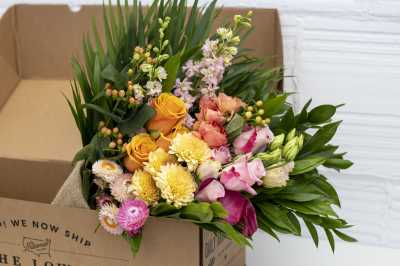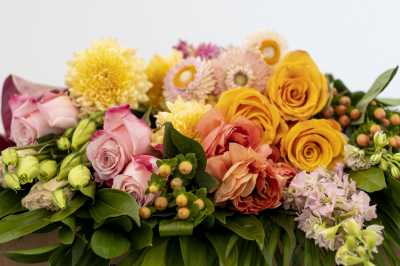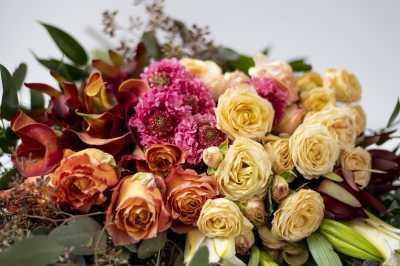 The Market Box
Calling all Marthas in the making - flex your budding (see what we did there?) design skills with this design-it-yourself bunch of blooms, bits and greens! We created "The Market Box" to be the shipped-to-your-doorstep solution for at home designers who aren't exactly around the block from a farmer's market. We ship you 25 stems of the best and most fresh from our growers and you supply the elbow grease and design prowess to turn it into a little #FGFlove of your own! Happy arranging!
Details, details, details:
"The Market Box" is a design-it-yourself arrangement that comes with 25 stems of fresh and seasonal flowers, bits and greens. We like to think of this bundle as our shipped-to-your-doorstep version of a trip to your local farmer's market. We choose all the best from our growers and send to you ready for your design prowess and the vase of your choosing from your own collection!
"The Market Box" includes three to four varieties of flowers and one or two choices of bit and greens - the perfect ingredients for showing off your arranging skills at home!
Our promise to you and your recipient is to always ship the freshest, highest quality stems we can source from our growers. In order to stay committed to quality (and because we work with Mother Nature) this occasionally may mean we need to make a substitution for color and even flower choice. Please note that while we cannot guarantee the exact color or what the exact flower varieties will be, we do guarantee that your specific blooms will be fresh, beautiful, and that you or your recipient will love it!
This one is in the books!
This product is no longer available but we have so many other amazing options!
Shop Available