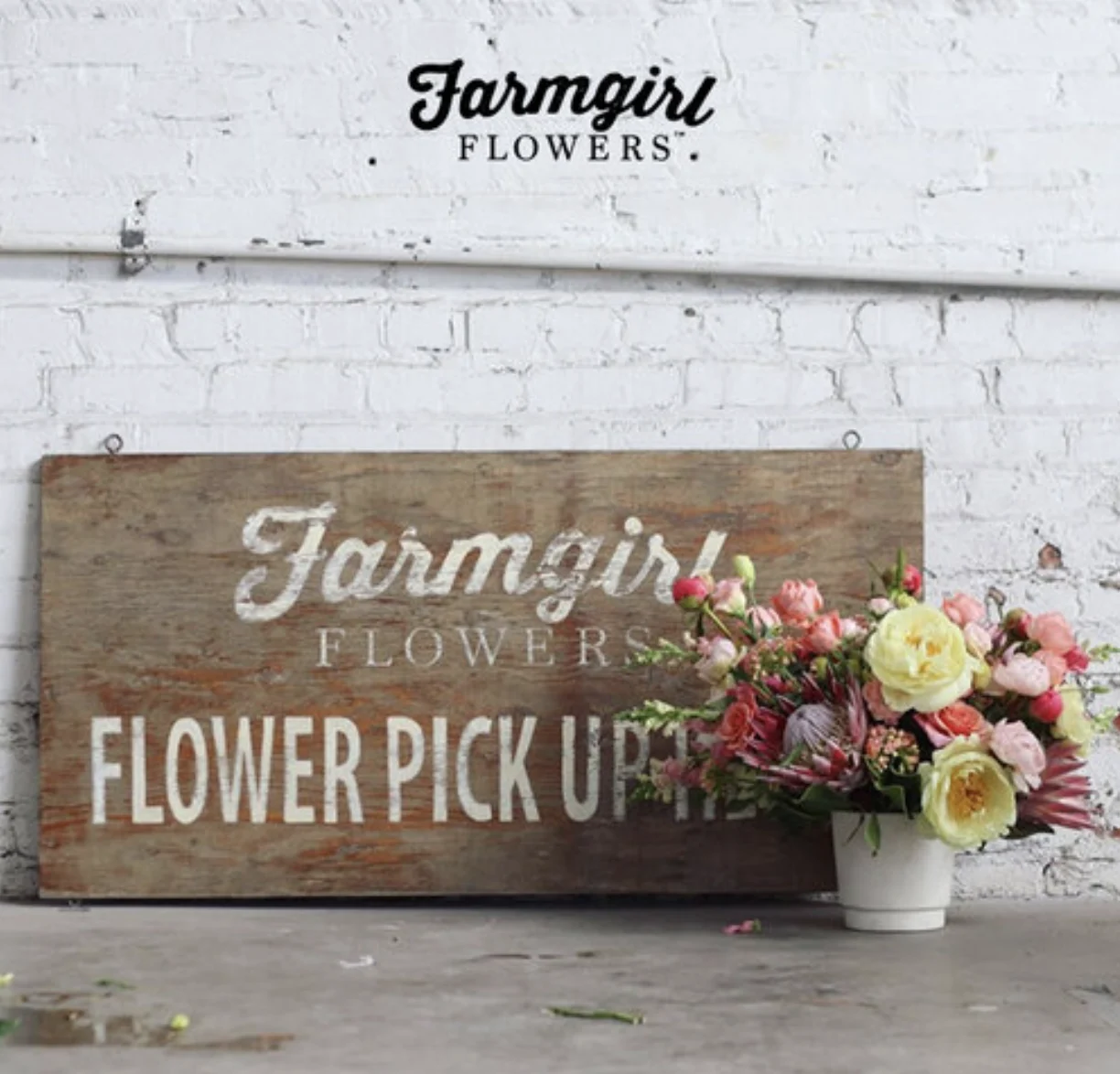 We get a lot of questions about where we're at as a company these days. So much has changed at Farmgirl in such a short amount of time (seriously, it's enough to make even my head spin!), so I wanted to take a moment and share what we've been up to this summer. So, if you want to learn more about some of the changes we've made, how they impact your order and delivery (some in really positive ways!), and why we made them in the first place, you've come to the right place! I'll start at the beginning.
As the story goes for so many businesses, COVID (and San Francisco's shelter-in-place mandate that went into place on March 16th) really changed the game for Farmgirl. After closing down our SF home of more than four years in less than twelve hours, we had to pivot our operations — and fast. Almost immediately after we closed our SF operation, we decided that what we needed to do was to move and multiply to stay in business. The reason? Opening up multiple "Farmgirls" would not only provide the space our operations team needed to maintain social distancing requirements for health and safety but would also ensure that our company wouldn't have to stop operations on a dime (again) if more shelter-in-place mandates were issued. It's ironic now, but looking back, the part of Farmgirl I was so proud of from the beginning (having all our production centralized in one place in SF) was the thing that made our business more vulnerable than our counterparts to this crazy, unforeseen global pandemic.
So, we set out to move and multiply, but we were on an almost impossible timeline. Mother's Day, our busiest time of the year, was fast approaching and the stakes were high - if we couldn't supply the holiday demand, we wouldn't last through summer. But we hustled (It's funny, I've always thought we hustled hard at Farmgirl, but the two months between the SIP and Mother's Day were hustle like nothing I've ever experienced before) and by the end of April, Farmgirl was operating out of five distribution and fulfillment centers out of California and Ecuador.
At the same time, I also made the tough decision not to bring our business back to San Francisco. I had a list of reasons for not returning, but the most important was that San Francisco wasn't built for businesses like Farmgirl anymore and hadn't been for some time. Attracting team members who wanted to work in manufacturing jobs but who could still afford to live in the most expensive city in the U.S. proved to be almost impossible (and led to many more issues that we experienced this year), but more on that later. Looking back, for this reason, and more, I wish I had moved our operations sooner, but hindsight is always 20/20.
All of this reorganizing happened during a bunch of other tough stuff (my contracting COVID being just one of those things - more on that later), but in the middle of all this change and uncertainty, we also had a lot of exciting and important things happen too! We'll tell you more about some of that very, very soon (like, tomorrow soon - so stay tuned!) but in the meantime, I wanted to take a moment to answer some questions about where we're at now. Let me say again that we couldn't do any of this without you, and I'm so grateful for your support in the form of orders, emails, IG and FB shout-outs and messages, and more. All of your kind words and encouragement remind me why we do what we do, even in the face of the incredible amount of obstacles that 2020 has thrown our way. Thank you.
And now, some answers to questions we've been getting!
What does Farmgirl look like now? Team Farmgirl is operating on three farms here in California (Watsonville, Salinas, and Arcata), two in Ecuador, and now a brand new facility outside of Miami, Florida (that's some of the exciting news I mentioned and I'll tell you all more about that next week!). In the next few months, we'll also be adding about a half dozen more locations both in the US and South America that we're excited to tell you about later this year as well. And, like most companies now, many of our team members are now working remotely, which includes all of our departments who aren't a part of daily production.
What does that mean for all of you? A lot and a little at the same time! It's not so much that the what of what we do has changed - we're still the same scrappy, eucalyptus sap-soaked, too many Gilmore Girls reference making team at Farmgirl, determined to deliver beautiful daily arrangements to you and yours - but the how-and where are different. We're not based in San Francisco anymore, but we're so proud to be a part of our new communities in California, Florida, and Ecuador, and operating in several locations makes us less vulnerable to shut down because of COVID or other future pandemics (too soon to joke?). And that means we can keep doing what we do best - keeping you flush with flowers!
What does this mean for Bay Area deliveries? For one, we no longer offer same-day delivery in San Francisco. I know - for so many of you, this is a huge bummer. Making local, same-day deliveries in San Francisco was something I was so proud of, but since we had to close our SF operation back in March, I realized that, as I said earlier, SF just isn't built for businesses like ours anymore. We miss the bike couriers as much as you do though.
Has anything else changed? Do you still deliver to the same places? Yep, we still deliver anywhere in the continental US. Some products come quicker than others depending on where they're coming from, and (as always unfortunately) we still sell out of some products far earlier than we'd like, but we're working to make that not the case sometime soon hopefully. The supply chain and distribution of perishable products are haaaard.
What safety measures are you taking for COVID? We're doing everything we possibly can to ensure the safety of our product and our team. We'll share more in-depth information with you all soon, but we've limited on-site staff to teams involved in daily production only (all other team members work remotely), staggered shifts, take daily temperature checks, deep clean our facilities, and test our entire operations team twice a month.
Will COVID impact my order? Unfortunately, as case counts peak around the country, so does the likelihood of delivery delays. We know how disappointing delays are, and we can't apologize enough, but given that people are getting just about every single thing delivered these days, our delivery partners sometimes struggle to accommodate this heightened business (especially when infection control measures like reduced staffing are in place). Add a natural disaster like the recent California wildfires or the hurricanes, tornados, and tropical storms of late around the rest of the U.S., and it's a perfect storm (no pun intended) for even more delays. We hope you'll bear with us on this and please know that if your flowers don't make it through a delay well, we'll always make it right and send you a fresh new bouquet.
Why don't you have add-on products available anymore? When will they be back? I hear you – we miss our add-on products on our webshop too! Here's why it's been hard. Prior to COVID, we were only shipping from two distribution centers, which meant that it was a lot easier to coordinate the logistics around having those products "added on" to bouquet orders to be shipped out to you. But now that we're operating out of six total centers, it's been a bit of a different beast with add-ons. All that said, we've put in a lot of work to be not only a flower company, but a logistics company, too, and are hoping to have add-on products available again by the end of the year. Thanks for being patient with us!
What's next for Farmgirl? There are so many good things coming up for Farmgirl this year. My team and I have been working so hard to make sure that Farmgirl can grow in new and exciting ways – and we'll be sharing more with you really soon. Be sure to stay tuned by following us on Instagram @farmgirlflowers and signing up for our mailing list so you're the first to know.
Thank you again, and always, for your support, and I promise I won't let as much time pass before the next update!
XX,
Christina