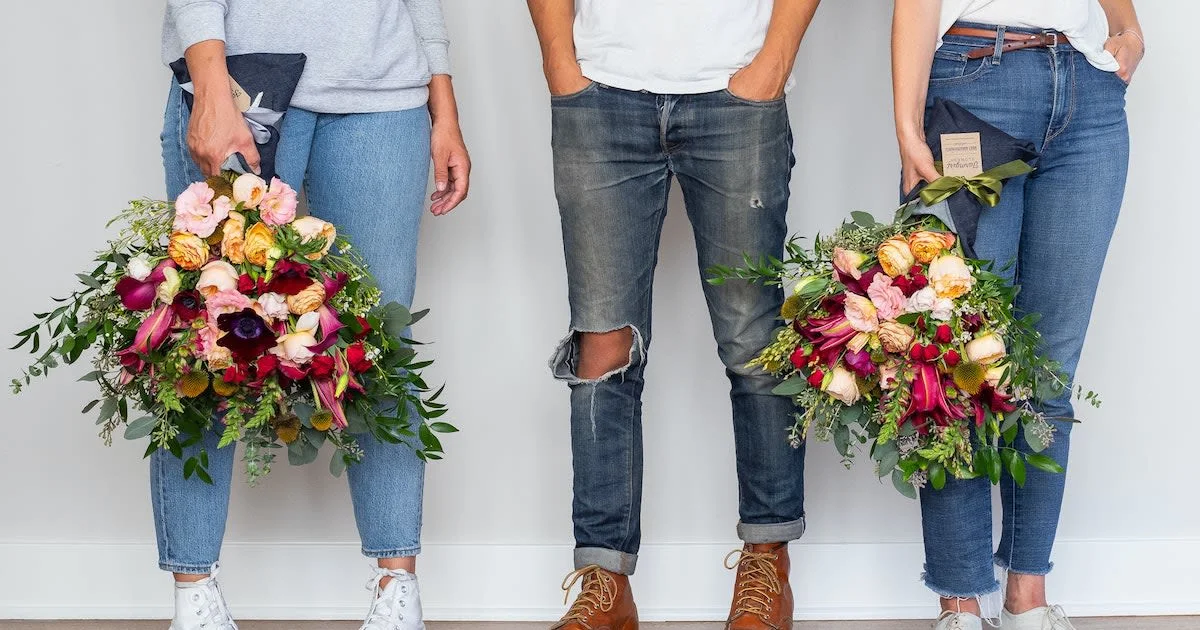 When I was growing up in Indiana, few things epitomized cool like a pair of Levi's® denim. I scrimped and saved for months before I was able to afford not one, but two pairs - and you'd better believe I made 'em count. I wore those babies for the better part of 10 years (take that mom!).
A lot of you know by now that I wasn't exactly the cool kid in school. If you don't, all I really have to tell you is that I was the kid who experimented a lot with my personal style and carried an idea notebook around with me that I was constantly scribbling into. Enough said, right? You can probably imagine how the cool kids felt about me.
I can't really say that I was encouraged to follow my dreams back then, but thankfully that didn't stop me from having them. Lots of them. I poured idea after idea into my little notebook and while I didn't follow through with most of what went into the frayed and tattered pages of that book, I'm glad that not even the coolest of cool kids could discourage me from keeping it around.
A lot has changed since those days. For one, I've upgraded my notebook to a whiteboard (and these days it feels like I can't get through a single workday without it). I still have lots of dreams (in fact you can ask any of my team and they could probably recite at least two or three of my latest!) but not even in my wildest imagination - either back on my parent's farm in Indiana or now, almost 20 years later - could I have dreamt up our latest collaboration with, you guessed it, Levi's®.
I'm still pinching myself that I get to share this with you all so without further ado, I'm proud to announce The Levi's® Tailor Shop x Farmgirl Flowers Summer 2021 collection.
Over the last few months, our team has been working with our friends at Levi's® to create some designs that bring the beauty of a Farmgirl arrangement into the staples that you reach for to wear every day.
Right now you can go to levis.com and select from a range of flower-inspired patterns to have laser-printed onto your denim as part of our Levi's® Future Finish all-over print designs. If you go to any Levi's® Tailor Shop, you can update your jeans with a colorful, special edition Levi's® Tailor Shop x Farmgirl Flowers back patch or tab - and even have one of our exclusive fabric panels sewn onto your Trucker or jeans, too. We designed three graphics (each with its own flower bouquet) that can be printed onto a Levi's® T-shirt and even better - you get to choose and customize each one! Last but not least, we designed a set of four exclusive flower patch designs you can have sewn onto your favorite Levi's® jeans or classic Trucker jacket.
I know I'll be heading to my Levi's® Tailor Shop to buy one of everything so I can wear it proudly. And I know my fifteen-year-old self would be pretty freaking proud, too. Hope you enjoy the collection as much as we've enjoyed making it.
That's it for now!
xx,
Christina
Watch the official collaboration video, here!