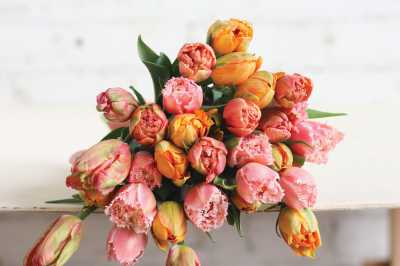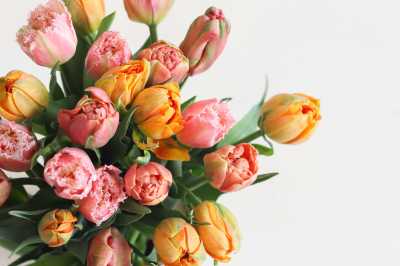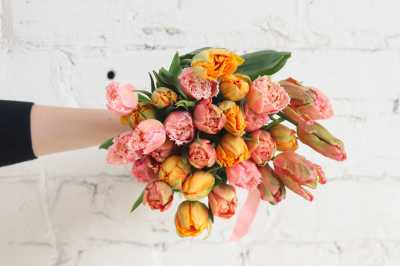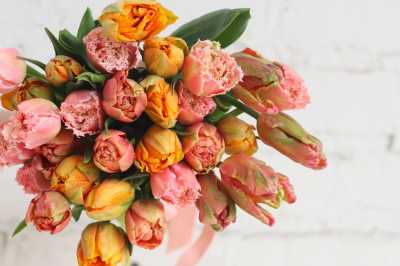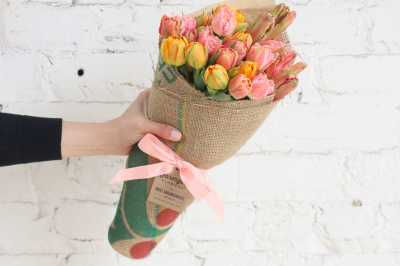 Petit Fours
Missing out on your favorite Mother's Day tradition this year? Give mom the gift of Mother's Day Brunch (minus the sugar-induced afternoon crash) with "Petit Fours," a design-it-yourself arrangement of 30 bright and beautiful tulips that was inspired by all of the decidedly decadent colors of our very favorite brunch time staple (read: socially acceptable breakfast cake).
Details, Details, Details
"Petit Fours" is a design-it-yourself arrangement that comes with 30 stems of brightly-colored tulips in pink and orange tones.
Flowers arrive ready for a quick trim, your design prowess and the vase of your choosing from your private collection.
Looking to learn the proper care of cut tulips in your home? Find all of our best tips and tricks on our (new!) care website here.
The Fine Print
Pictures shown are recent examples of an actual arrangement that we designed and later sent out to a customer just like you! Please note that while we don't guarantee what the flower varieties or colors will be, we do guarantee that your specific arrangement will be fresh, beautiful, and that your recipient will love it!
This one is in the books!
This product is no longer available but we have so many other amazing options!
Shop Available