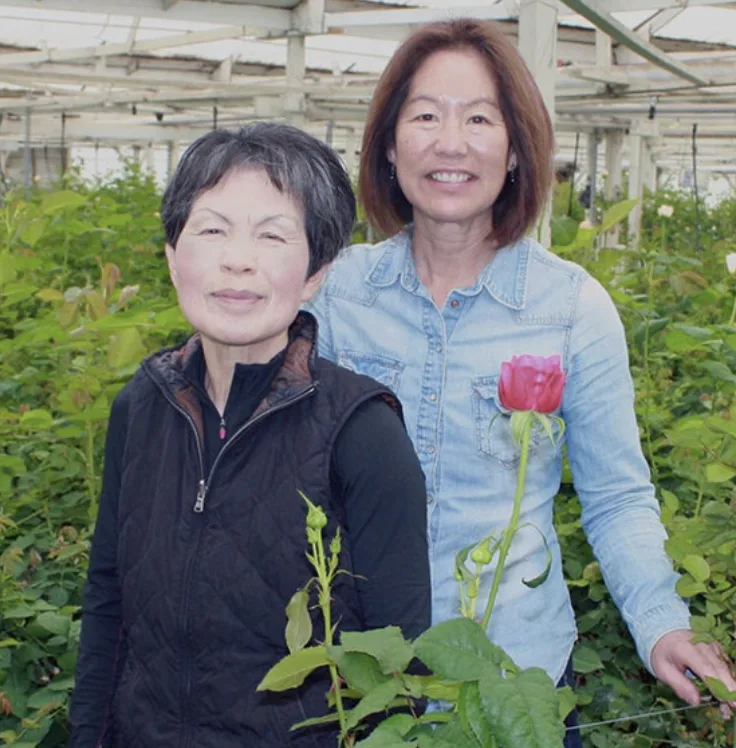 What makes the Farmgirl world go round?
Our incredible team, a ton of burlap, and a coffee (or five) in the morning. While we're on the topic of mornings, we couldn't turn our nose up at an AM chocolate croissant, either. And, of course, there are also all of the farm partners that grow the flowers, bits, and greens that go into our bouquets (some that are even custom grown especially for us!).
Green Valley Floral, based in Salinas, California, is one of our favorite farms for showstopping garden roses. Their petal-packed blooms are so gorgeous, we think they just might be Mother Nature's way of making up for the fact that peony season is as short as it is. And the best part? Many of these extra-special varieties smell as amazing as they look, which is a rarity in the mostly bred-for-size floral world.
Want to keep flower nerding out with us? Here are a few more reasons we love working with the Green Valley Floral team!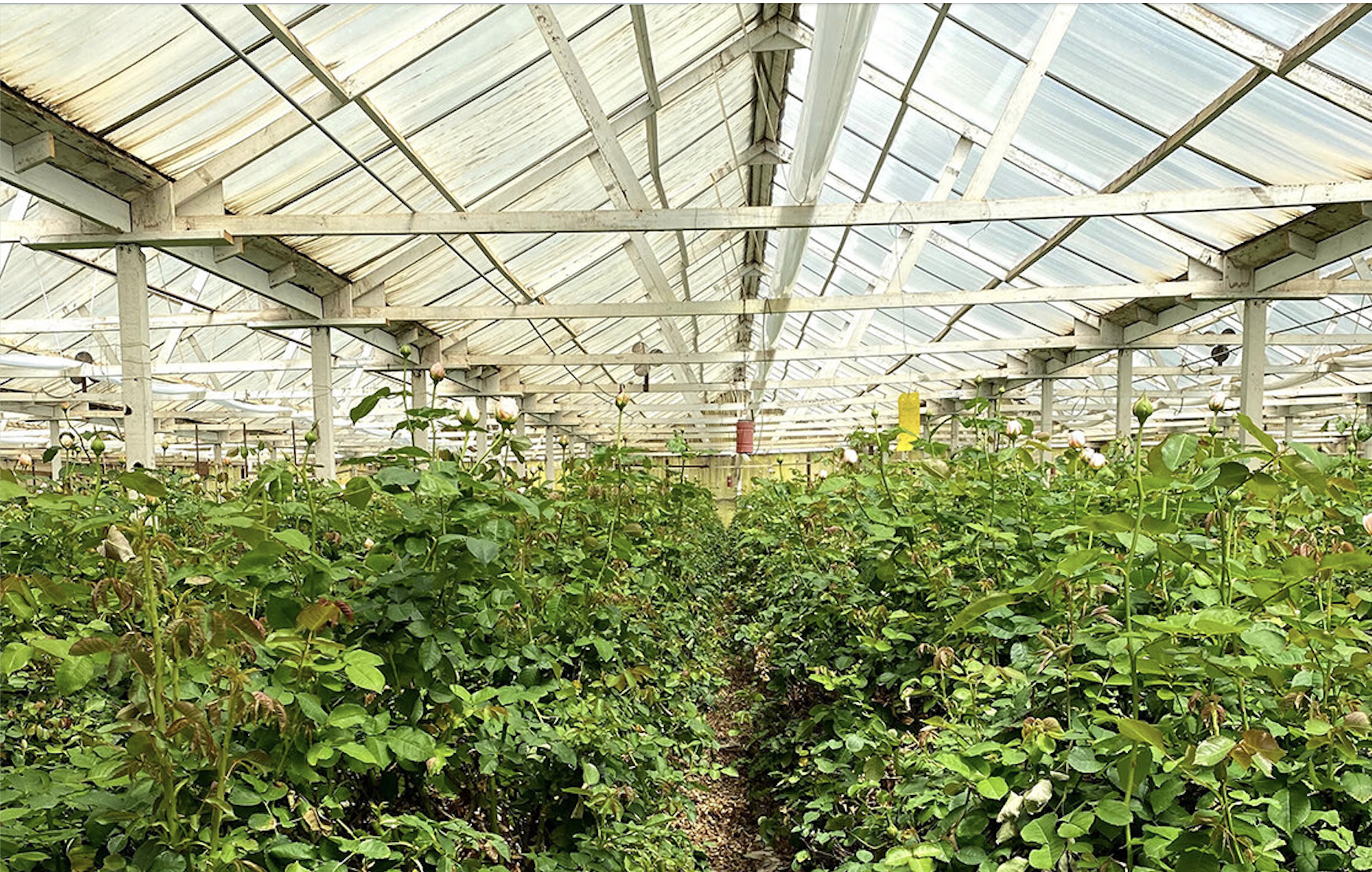 Roses on Roses on Roses
Did you know? Green Valley Floral is the only licensed grower of the renowned David Austin roses and all of North America. Who is David Austin, you say? He was a specialty Rose breeder from across the pond that developed Rose varieties that we're not only fragrant but also hearty (that's THE winning combo in our book). David Austin bred over 200 varieties of English roses in his lifetime and we're grateful that Green Valley grows seven of them, including David Austin Patience, Juliet, and Keira roses.
Would a rose by any other name smell as sweet? Why yes, yes it does. Green Valley Floral also grows garden roses bred in the likes of Germany, France, and the Netherlands. Our newest favorite? Yves Paget by Meilland - it's a small softball-sized bloom that perfumes any room. Dreamy.
One Of Only Six Remaining Rose Growers In The U.S.
This family-owned farm is one of only six commercial rose growers, still operating in the U.S. — and that's after nearly half a century of business! Domestic rose farming hit its peak in 1990 with about 300 rose growers sprinkled across the States. Today, Green Valley is just one of the few left here in the States.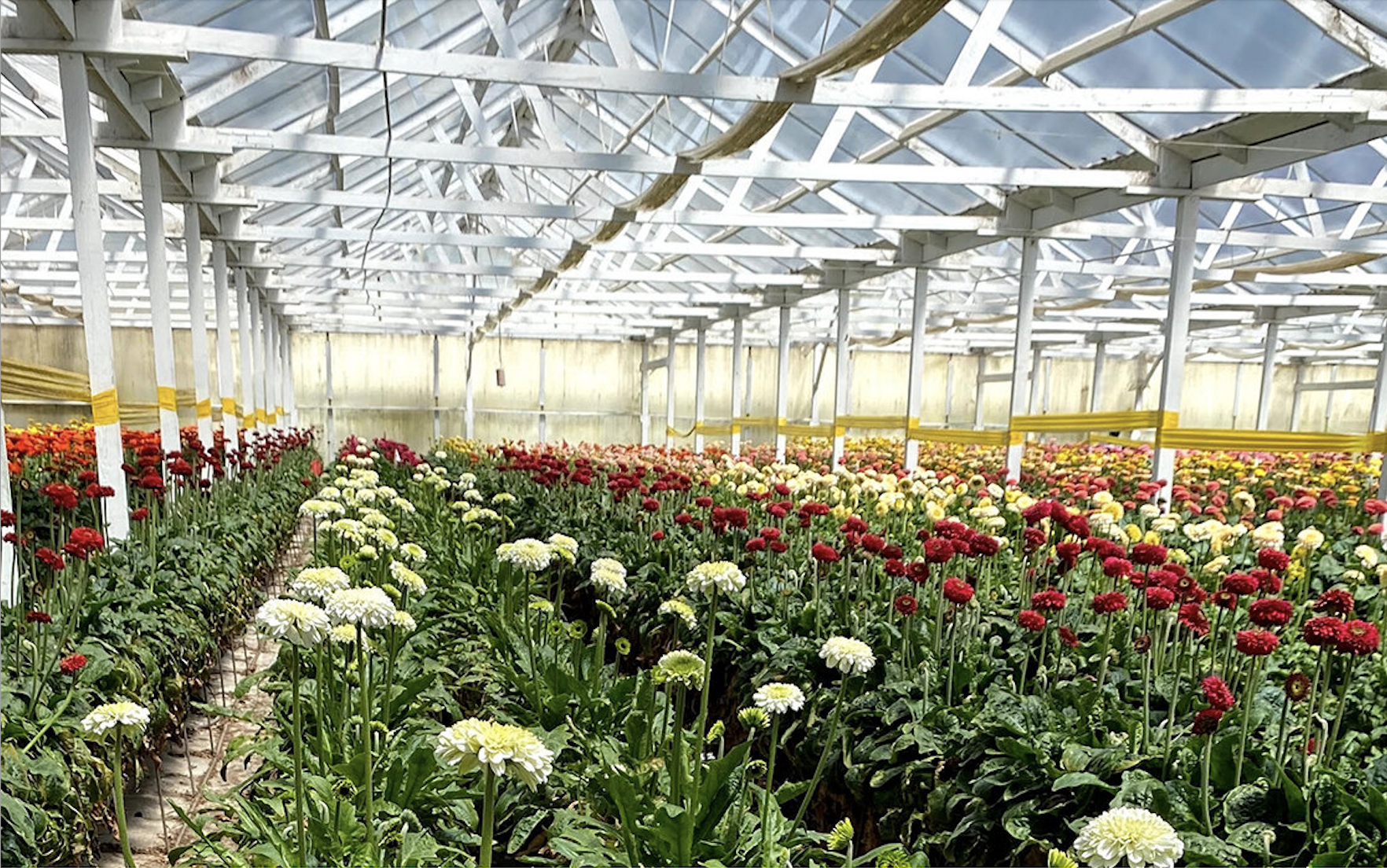 Gorgeous Cut Flowers That Are Sustainably Grown
Green Valley's florals are sustainably grown (and certified!) in greenhouses that are mostly solar-powered. They are also committed to hydroponic growing and integrated pest management techniques so that they can reduce their carbon footprint in the commercial space while still meeting the highest quality standards for their customers. The Green Valley team has also worked to diversify their crops and today also grows Gerbera daisies (like you see here!) and lilies.
Thank you, as always, for your support of Farmgirl and by extension, are incredible farm partners like the team at Green Valley Floral.
Want even more flower content? You can fill your IG feed with all of their incredible flowers by following them at @greenvalleyfloral_1973.